Recent Posts
1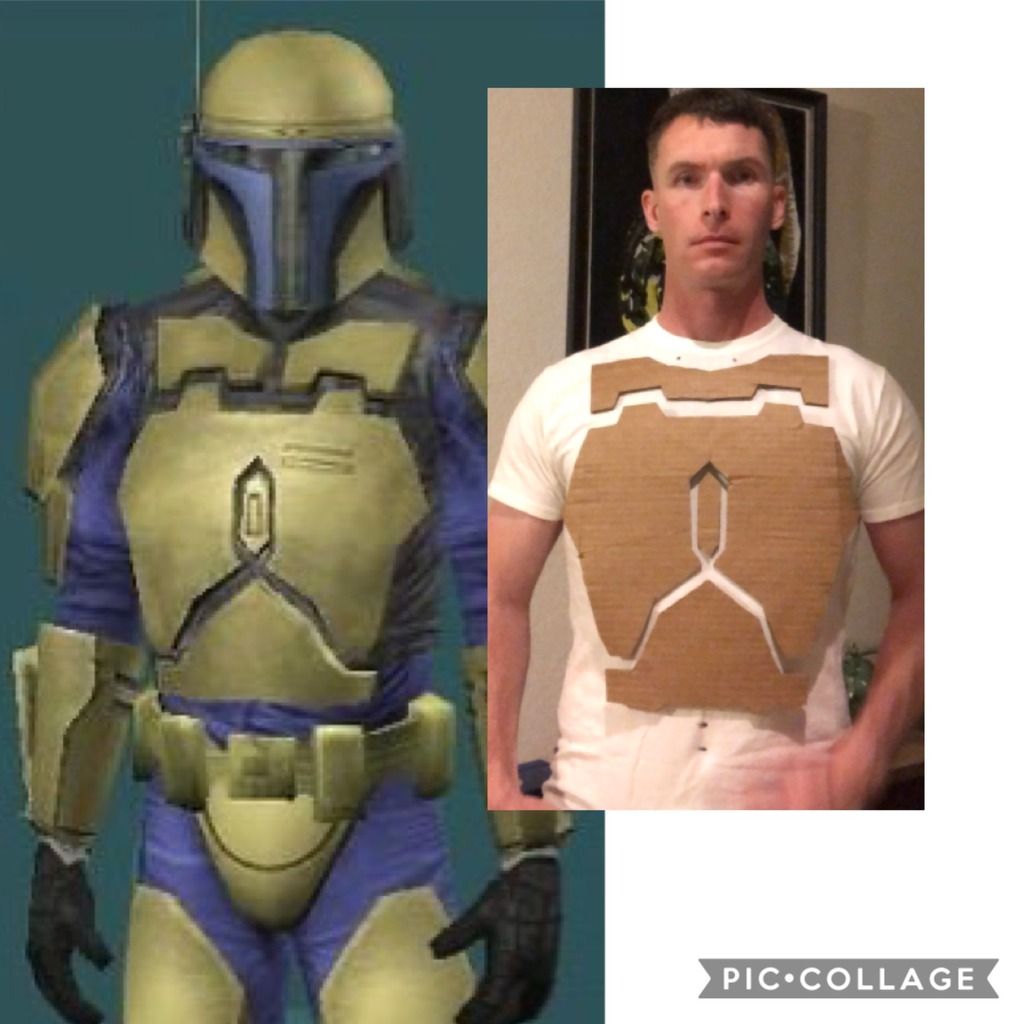 4
Cool, i love that idea!

And it's approvable, so...
5
Welcome to the mercs! Sounds like you already have a solid idea of what needs to be done
Jarrod offered some amazing suggestions, and i would highly recommend you take note!
Can't wait to see your WIP
6
Israeli FAL shorty... NOICE!
7
So here are the newly epoxy resined insides of my buckets.
I had a small accident with the one bucket right before I put the epoxy resin on. I ended up taping it into the correct shape for the resin to cure. Then I set about fixing it with bondo. Almost back to workable.
8
So I started a set of larger beskad/swords. There're coming along nicely. Got them sanded and the first layer of wood filler on and sanded. I also got the handles shaped and glued on. I still need to add the guard and do some spot filling in a few places before I can paint them.
I had an accident with one of my helmets right before I did the resin. Now that the epoxy resin has cured I am fixing it up and am almost back to were I started. The other one is nearly complete. A few more pinholes to fill and then on to my actual paint scheme. Then of course I get to deal with the padding and trying to put fans in. Also the visor still needs to be added.
I also finally sanded down my first gauntlet and got the hinge added to one side.
9
« Last post by Blue313331 on Apr 09, 2020, 06:38 PM »
This post it gonna be all about the armor itself, I don't want to reply to my own thread too often so I think I'll limit myself to 3 or 4 replies and modify them as I make progress.
So anyway..
Plates!!!
Well, plate mockups as least . I'm running them by my Ruus'alors, so I can make adjustments before cutting things out of plastic. I will probably also be altering the trauma plating patterns as I go, but I think it's looking pretty good so far!
Also, to be honest I'm not religious but I swear shoulders are the work of devil. 3 compound darts and a tilted curve just to make it into some semblance of a shape
10
« Last post by cknight68 on Apr 09, 2020, 04:30 PM »